Walter May, who served as District Attorney for 18 years, has announced his plans to continue to serve the citizens of Jackson, Bienville, and Claiborne Parishes. He has announced his candidacy for District Judge in Division A.
North Louisiana is Home
"I was born and raised in Jackson Parish," May said. "As District Attorney I worked and prosecuted cases in Claiborne, Bienville, and Jackson parishes. I worked with law enforcement, judges, and attorneys in all three parishes. Three of my six children graduated from high school in Claiborne Parish.
"My work as District Attorney was a reflection of my strong desire to serve the citizens of this area. As judge, I will continue to be consistent and fair. I pledge to you, that if elected, I will continue to treat every person with respect and dignity, just as I did as a DA, regardless of their background or station in life."
In announcing his candidacy, Walter said: "Dad ran a barbershop on Main Street in Jonesboro for 51 years. I graduated from Jonesboro-Hodge High School and attended Louisiana Tech on a basketball scholarship. I guess you could say that I came from humble beginnings. But I always knew where home was. I knew when I graduated from law school at LSU that I would return home to North Louisiana to practice law. I was fortunate to get the chance in 1982 to serve as felony assistant district attorney for Jackson Parish and to begin building friendships and working relationships with the people of Claiborne, Bienville, and Jackson Parishes."

The Difference is Experience!
May has more jury trial experience than any candidate for judge. As a prosecutor he tried more than twenty felony jury trials. Walter had the experience of researching and helping to draft appellate court opinions when, following law school, he was selected to serve as a law clerk for the Third Circuit Court of Appeal. He has practiced in courts all across the state of Louisiana and argued cases before the Courts of Appeal and Louisiana Supreme Court.
But Walter also has experience outside of the legal system, experience that is important to understanding the needs and concerns of everyday families. He helped pay his way through school by working in the Gulf on crew boats and on natural gas drilling platforms. He worked in Simsboro at the glass plant and worked for the Jonesboro utility department doing everything from clearing rights of way to digging up sewer lines. He used the GI Bill he earned serving in Iraq to go to night school at Louisiana Tech to get a Master's Degree in Teaching.  Thereafter he taught English and social studies to junior high and high school students and coached high school basketball.
For more than four years, he taught adult education classes, helping students to complete their GED, classes which often were made up primarily of inmates from local jails. He finished his teaching career as an adjunct professor of criminal justice at Louisiana Delta Community College.
District Attorney
May was elected to three terms as District Attorney for the Second Judicial District, Jackson, Bienville and Claiborne, serving for 18 years. During that time, the office set records in the number of successful cases, the number of trials, and the amount of child support collected, among other accomplishments. New, innovative programs were established that had never existed before, to try and divert young people from criminal activity and to protect the rights of victims.
Military Service
May received a commission as an Officer in the US Naval Reserve Intelligence Program and afterward was awarded credentials as a special agent in the Naval Criminal Investigative Service (NCIS). After serving for 12 years and achieving the rank of Lieutenant Commander in the Naval Reserve, May transferred to the Louisiana Army National Guard.
As a Judge Advocate General (JAG) Officer in the Louisiana Army National Guard, Walter served twelve years, and achieved the rank of Major, with assignments to Honduras and Belize.
May was deployed to Iraq as a JAG officer in the U.S. Army, where he served as Officer-in-Charge of the Central Criminal Court of Iraq Liaison Office. This office oversaw the prosecution of all crimes committed against U.S. and coalition forces within the country of Iraq. For his work in Iraq, he was awarded the Army Meritorious Service Medal.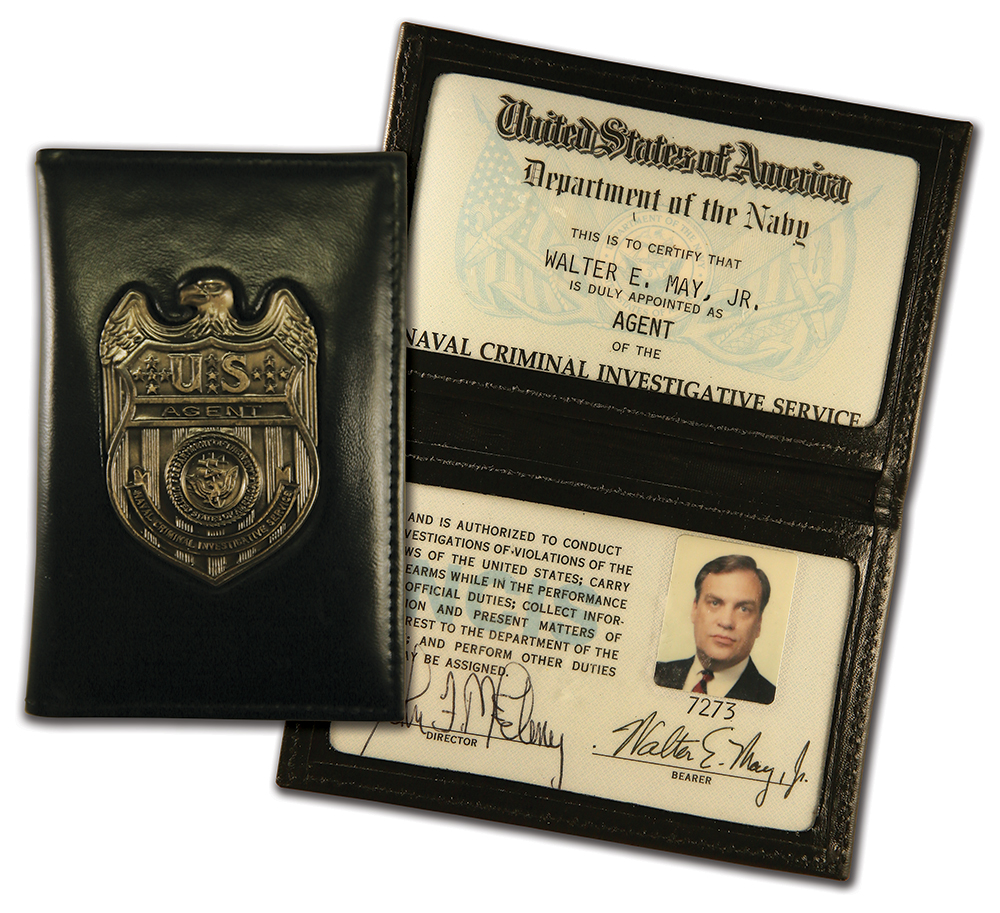 May has Decided to Accept No Retirement Benefits from Service as Judge
May has announced that, if elected, he will not accept any benefits from the Judges' Retirement System. Walter said: "I receive retirement from the District Attorneys' System and from the military. I don't want any more retirement.
"I'm not running for judge to secure a retirement check. I'm running for judge because I want to serve. If you are doing it right, being a judge should be hard work. You shouldn't want to be a judge so that you don't have to work as hard. Working as a judge should be hard. You must be prepared. Just as I did when I was DA, I will be available at 3 a.m. if law enforcement needs a search warrant or an arrest warrant. A judge should understand that the time of persons required to attend court is important, as important as the time of lawyers. Court should start on time, attorneys should be prepared, and matters should be handled with efficiency. Fifteen-minute recesses should be fifteen minutes."
Family
Walter and his wife Robin have been married for 40 years and have six children and 13 grandchildren.
The whole May family was raised to place a high priority on service to their community and country. His three sons all served in the military, and were highly decorated for their service, with multiple deployments to Iraq and Afghanistan. All three have served at some time as law enforcement officers. His three daughters have all worked in education.
"The Second Judicial District, Bienville, Claiborne, and Jackson parishes, is a wonderful place to live, work and raise a family, largely because of the people who live here," May said. "It would truly be an honor to serve as District Judge, and I humbly ask for your vote and support."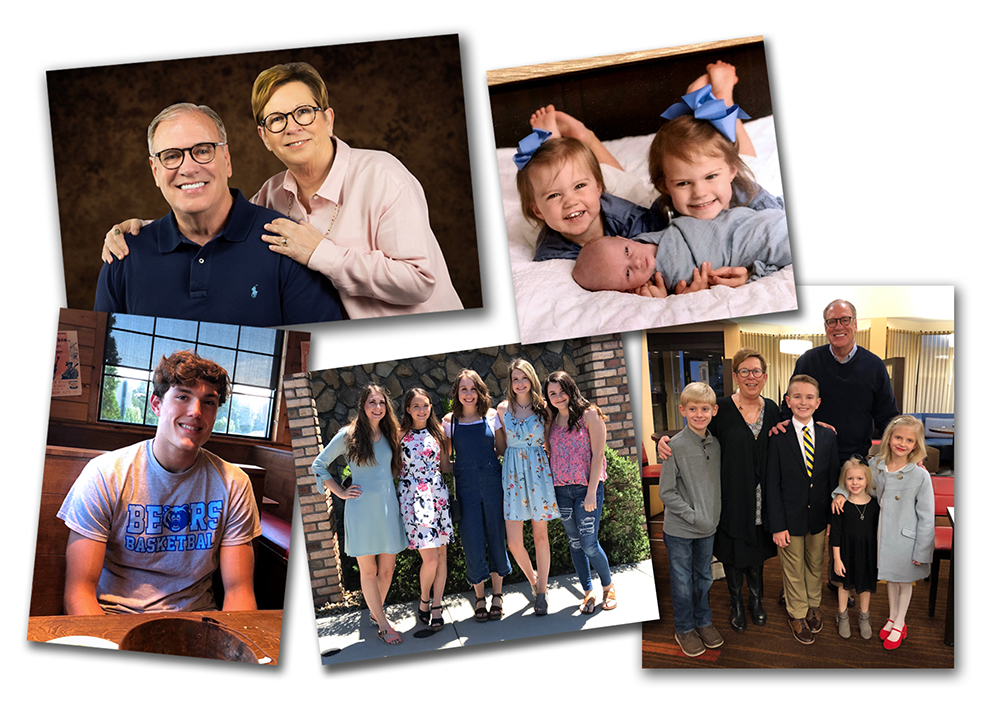 May is running for Division A Judge
Some voters might be confused about who is running against whom for District Judge.
The Second Judicial District is made up of Jackson, Bienville and Claiborne Parishes. There are three District Judge positions in the Second Judicial District, one each for Division A, B and C. During this election cycle, voters will be electing new district judges for Divisions A and B.
Walter May is running for Division A District Judge. As a comparison, Yumeaka Robinson Washington and Rick Warren have announced they are running against each other for Division B District Judge.